US$2 for Registered Airmail Shipping to Worldwide.
Orders of less than US$10 will have additional US$1 at checkout.
Not available now...
1. May I order without a PayPal account?
A: Yes. We also accept credit cards with PayPal.
2. Do you provide refund service?
A: Sorry, we don't provide refund service for international orders. However, if cubes are missing or broken while shipping, we will fully refund you, or re-send you a new package.
3. Do you privide free shipping service?
A: Free shipping is not provided now. Because we send products with REGISTERED Airmail now and it is good for both you and us. So, US$2 is required for shipping to worldwide, and orders of less than US$10 will have additional US$1 at checkout. We'll give you a tracking number after shipping.
4. How long does it take for a shipment?
A: We use standard registered airmail service, and the below table shows the estimated service transit time.
| Available to | Estimated Service Transit Time |
| --- | --- |
| USA & Canada | 7 to 10 business days |
| Europe, Africa, Central & South America | 7 to 14 business days |
| Hong Kong & Macao | 5 to 6 business days |
| Asia & Oceania | 6 to 12 business days |
We are non-smokers, and well packing is guaranteed.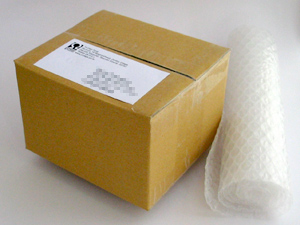 5. Do the cubes come with instruction manuals?
A: We'll send you the Eastsheen Interactive Instruction Manual after purchasing. Mail us if you bought our cubes but didn't receive that before. Or you can visit some good sites with clear explanation below.
6. Some vendors have reportedly had quality problems. How's your products' quality?
A: We get all our Eastsheen/Famwealth cubes directly from the Eastsheen/Famwealth company in Taiwan. The cubes you receive are the excellent and original Eastsheen/Famwealth quality.